Core Fit Virtual Bootcamp Yoga (BOGA)
Core Fit Virtual Bootcamp Yoga (BOGA)
Virtual Bootcamp Yoga (BOGA) is a fusion of strength and cardio training paired with yoga. This unique 40 minute class will first work your whole body with weights and High Intensity Interval Training (HIIT), then move into yoga for the second half. The yoga portion has been designed to compliment the strengthening work, effectively stretching the muscles used, while working on posture, breathing and getting you focused and ready for your day. This class will bring you balance and is everything you need for a strong, healthy body and mind!
This class is virtual so participants are welcome from anywhere in the world. Upon sign up, you will be invited to a private facebook group where the workouts will be recorded and shared for your viewing.
Class will run for 4 weeks, September 9 - October 4 with two workouts shared with you at the beginning of each week. Each workout will be approximately 40 minutes long, 20 minutes of Strength/HITT and 20 minutes of Yoga.
This class is designed to be done from anywhere you are, (at home or in the gym) all you will need is a pair of dumbbells for the Strength/HITT portion and a mat for yoga.
For the entirety of the class, you will have ongoing support from Sam and Danielle as well as access to our private facebook community where we will encourage each other and share helpful fitness and nutrition tips.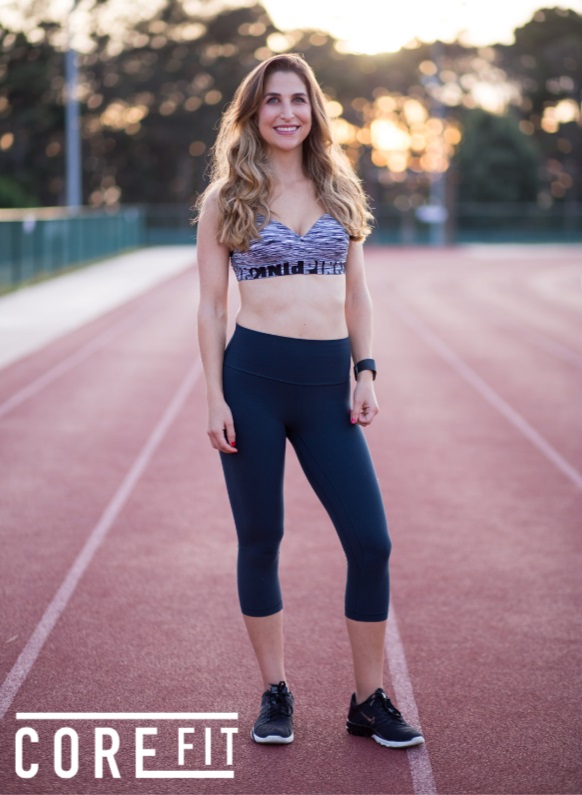 Founder/Owner, Core Fit, NASM CPT
Yoga Alliance 200HR Certified Teacher, Barre Instructor